Anywhere you choose to study will deliver a consistently high-quality education thanks to government regulations, codes of conduct and a set curriculum.
The OECD 2013 Better Life Index rates New Zealand as a "topperforming country" for the quality of its education system.
All New Zealand universities are featured in the 2012/13 QS World Top 500 University Rankings.
New Zealand is ranked 5th out of 34 OECD countries for mean PISA scores across reading, mathematics and science.
The prestigious Legatum Institute in London has rated New Zealand No.1 in the world for education.
Two thirds of New Zealand universities are featured in the 2012/13 Shanghai Jiao Tong top 500.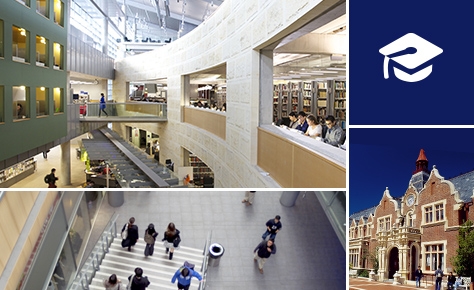 The most surprising thing you'll learn in New Zealand is what you're capable of achieving. Personal growth is a big part of education in New Zealand and you'll be supported on every step of your journey.
You'll discover new strengths, evolve as a person, and be encouraged to follow your ambitions.
In New Zealand, a spirit of openness and a willingness to help extend beyond the classroom. You'll find it easy to meet influential people in many different areas to create the future you want.

In New Zealand, innovation happens naturally. Our fresh way of thinking fosters curiosity and invention.

Here, independent thought is celebrated, teamwork is encouraged and your opinions are valued. You'll find yourself in a climate of healthy, open debate that will help you to develop your own ideas.

The skills and qualifications you gain here can take you anywhere in the world. Your future employers will value your ability to think analytically and creatively. If you want to continue your studies, your qualification will be recognised and highly regarded by academic institutions all over the world.

New Zealand's fresh approach to learning and life creates the perfect conditions for education. Professional, passionate teachers keep your learning new and interesting with interactive teaching methods and the latest technology. You'll learn how to think critically and creatively.