Our qualifications are internationally recognised and easily transferable.
The New Zealand education system opens up the possibilities for students by allowing you and your family to design an education experience that best meets your specific needs and personality. We will help you with everything you need to succeed, from the type of school and its location to the ideal study programme within a fresh new environment.
You can also choose the subjects that best suit your skills and change your curriculum as your strengths emerge. New Zealand is a diverse contry and that diversity is celebrated in our education system. You can choose from schools that are girls only, boys only or have both boys and girls. Accommodation options include New Zealand homestays and schools with on-campus boarding facilities.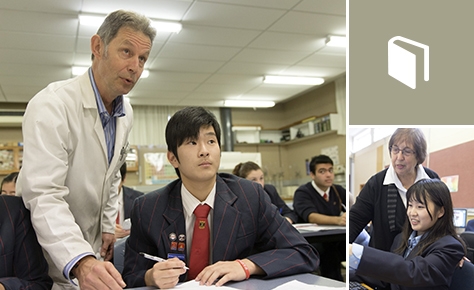 Qualifications that open new futures, a range of options:
The National Certificate of Educational Achievement (NCEA) is New Zealand's main national qualification at secondary school level. Some schools also have options such as IGCSE/A Levels (often called the Cambridge International Examinations) and the International Baccalaureate Diploma (IB). It's all about delivering new levels of choice for our students.